In 2012, after 366 episodes, Pierrot's Bleach anime adaptation came to a screeching halt, leaving many fans brokenhearted and disappointed. There was no official statement as to why the TV series stopped airing, especially considering it was considered by many at the time as the most famous Shōnen anime of all time. Nearly a decade later, author Tite Kubo has announced the return of the Bleach anime series in 2021.
The upcoming anime series will adapt the final arc in the popular manga book series Thousand-Year Blood War. Further to that, the creators have noted that, unlike the original, the upcoming anime series will not be censored at all. A new time slot (at midnight) has ensured that fans will get to see the Bleach anime series return (which is now intended for more mature viewers) the way it was meant to be seen: uncensored, with gore and lots of action.
When a fan asked Tite Kubo about this issue on Klub Outside, the official Bleach fan club, he responded: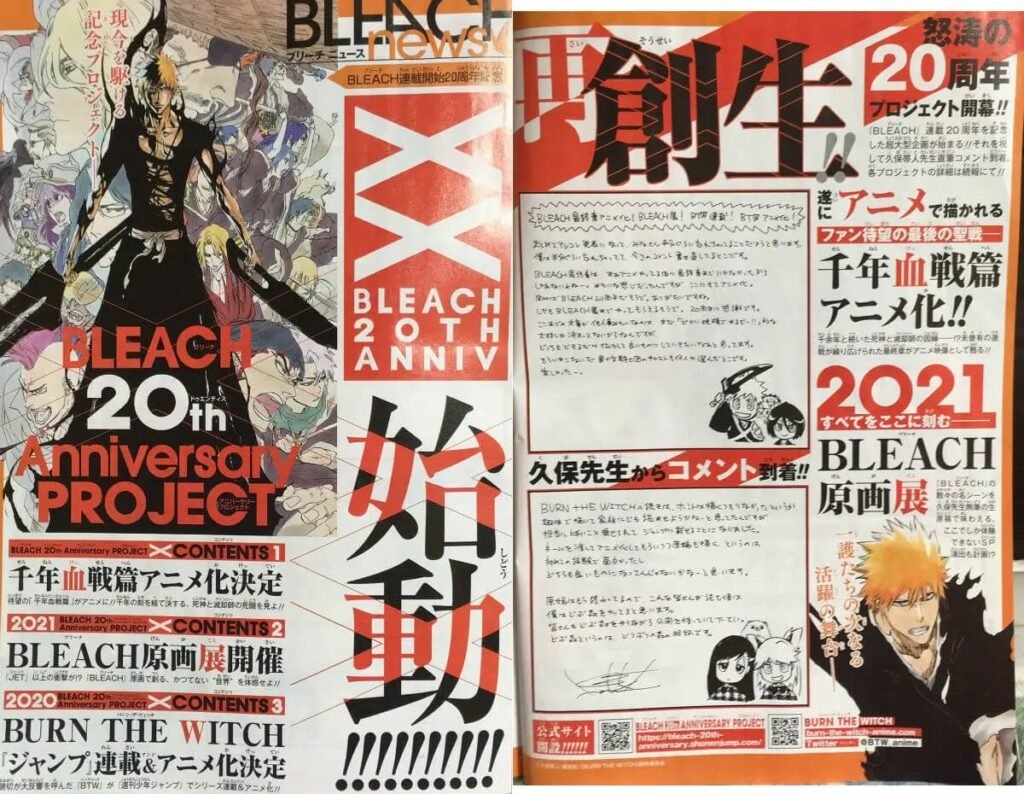 "At that time, there was a rule in the Jump that 'Only the end of serialization work should be made into late-night anime,' but now it is said that it will broadcast at midnight and follow the original. Also, the figures of Harribel of Alpha Omega are based on the original."
While there still haven't been any official announcements about the exact date of release, we know that there have been some production delays due to the COVID-19 pandemic. That said, if you're itching to catch a glimpse of the return of the Bleach series, a trailer of the Thousand-Year Blood War arc has been released on the official Youtube channel of Shonen Jump.
There have also been rumors that the Bleach anime return would be animated by MAPPA, the studio that has gained popularity for animating legendary shows such as Attack on Titan season 4 and Jujutsu Kaisen. In contrast to that, there have also been talks that Studio Pierrot, the studio which animated the original run of the series, will be the one to handle its comeback.
Those who've read the Thousand-Year Blood War arc will know that the story follows the disappearance of Ichigo, which causes the Shinigami and the Quincy to declare all-out war. All hell breaks loose.
Beyond that, not much is known about the return of the Bleach anime series. We're hoping that it also includes the original voice actors, like Masakazu Morita as Ichigo Kurosaki, Yuki Matsukal as Orihime Inoue, Kentaro Ito as Renji Abarai, Fumiko Orikasa as Rukia Kuchiki, and Noriaki Sugiyama as Uryu Ishida.
Are you excited for the Bleach anime return in 2021?